Join a Clinical Study
That Could Renew Your Skin,
and Hope for Thousands
- Earn Up to $7,000
-
Enrollment Is Underway! Call
(205) 778-1564
Now
To See If You Qualify!
Receive diagnosis and study-related advanced medication
by a board-certified dermatologist.
Opportunities are Many, But Space Is Limited
You're invited to take control of your health and, at the same time, help clinical researchers discover exciting new medical solutions for serious skin conditions. Cahaba Clinical Research invites you to participate in one of our groundbreaking FDA-governed dermatological studies designed to benefit you and others.                                            
You will be matched with the appropriate study for your situation, including any of the following:
Discover the Value of Volunteering
Our popular clinical studies, designed to prevent, detect and treat various skin conditions, offer these significant benefits:
Free medical consultation and health exam
Free lab analyses and reports
Free innovative, study-related medicines
Guaranteed monetary compensation
Free transportation or reimbursement for travel
HIPAA-compliant
Fully private and confidential
Choice of different FDA-governed studies
All medical safety standards followed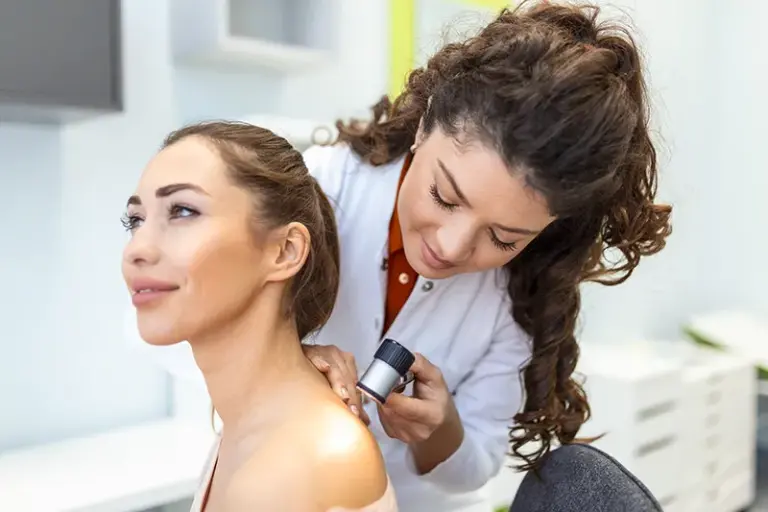 Follow Our Proven Process
If you, or someone you know, is interested in joining a Cahaba Clinical Research trial, all it takes is 5 simple steps:
1. Submission Form
 You will be asked to answer a few elementary questions.
2. Phone Screening
One of our recruiters will call you, to learn more about your health condition.
3. In-Person Appointment
We will schedule a physical meeting for you, and test you for eligibility.
4. Clinical Trial Begins
You will join a group of other participants in your rewarding clinical trial.
5. Compensation
You receive compensation for your valuable participation.
That's all you need to do…no insurance or proof of residency required.
Join a Team of Medical Innovators
Our professional team at Cahaba Clinical Research is dedicated to treating, healing and innovating. Their experience with Phase II to Phase IV studies is matched only by their commitment to finding effective medical solutions. You're invited to join this team, created to help leading pharmaceutical firms develop new, state-of-the-art treatments and cures. This is your opportunity to play an important role in the advancement of medicine and science.
Vision That Starts at the Top
Leading our clinical studies as Principal Investigator is Dr. Vlada Groysman, a board-certified dermatologist who is highly regarded within the industry. Dr. Groysman specializes in a wide variety of skin conditions and is uniquely qualified for this position. We invite you to read more about her credentials in the About Us section of this website.